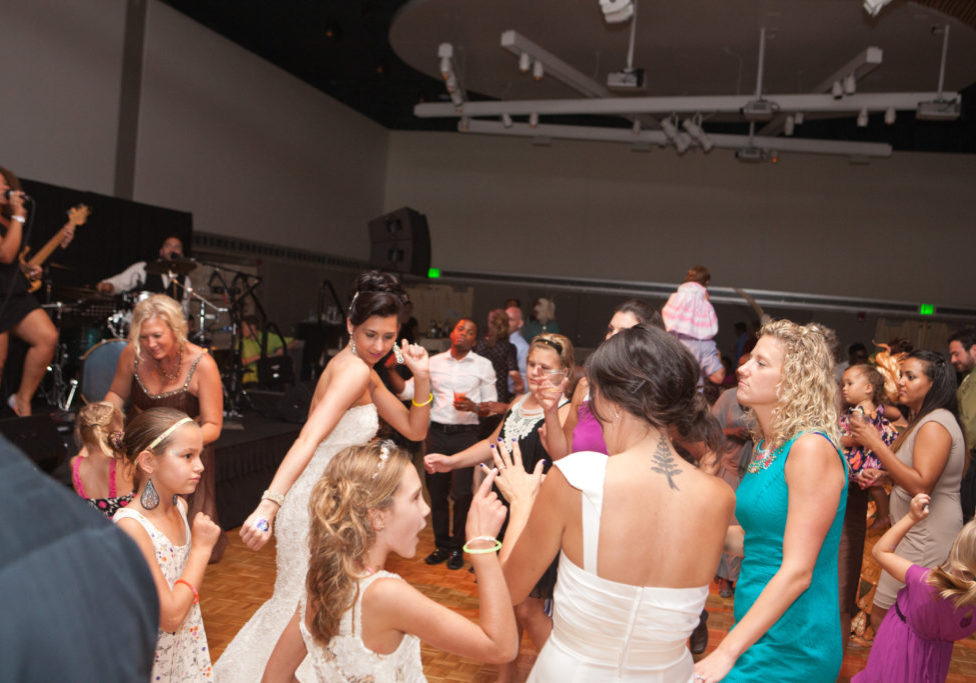 Bespoke Reads the Crowd
Bespoke Entertainment reads the crowd and the dance floor to play the right song at the right time. You never know when the mood strikes for a throwback classic, but we roll with the momentum of the crowd to determine when to mix it in. On top of that, you'll never hear a song change which abruptly changes the energy in the room. It makes it all the more fun to dance when you can trust that the flow will be consistent.
When we sit down for planning your event, Bespoke will provide you with professional perspective as to which genres and tracks are sure to get your crowd into the mood to dance. The success of your event is our objective and we'll do everything in our power to make it happen for you.
Planning Makes Perfect
It can't be said enough how important it is to communicate and coordinate with all parties involved in pulling off your reception. Being thorough with the planning begins with our initial consultation meetings, proceeds to the completion of your detailed planning form, and then strict attention to detail throughout the event. Contingency planning for equipment failure is also a must, and Bespoke Entertainment takes pride in always having extra equipment and tech support for all events.